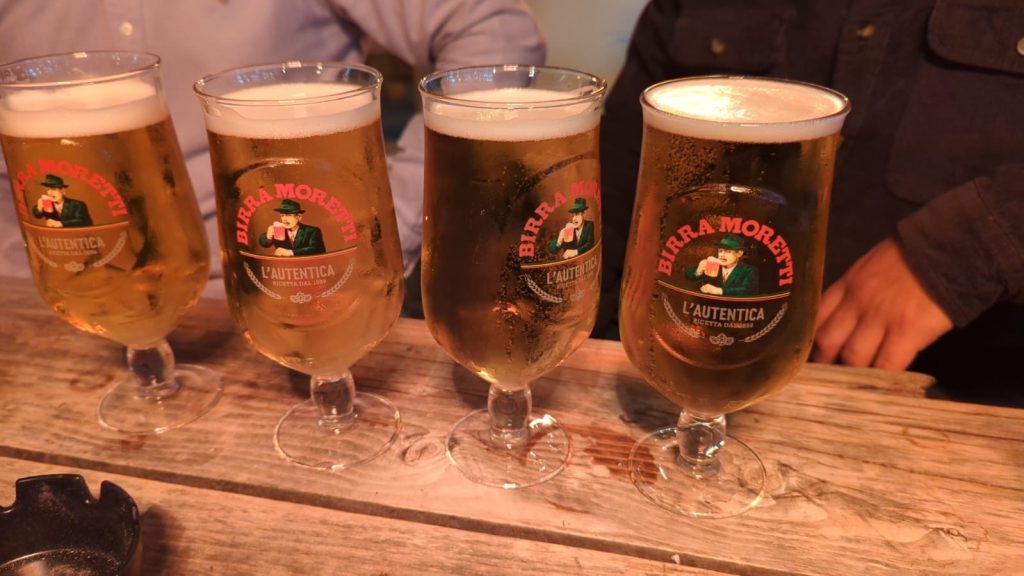 Many pints, a half decent kip and a hearty breakfast later, and Game Two was appearing over the horizon. As a reward for his efforts for the oppo yesterday, Dicky was awarded the hospital pass of skippering the Sunday fixture against Denton CC – he was the only change from yesterday's victorious XI as the Binman wisely sat this one out.
Winning the toss and following lengthy discussions at the crease, we opted to bat first. Requests for opening the batting were met with enthusiastic NO's from absolutely everyone, which meant he and I were lumbered with it. Denton's pitch was described as "low and slow" by their skipper as he described how many gallons he had to remove from it on Friday evening. This was an entirely accurate forecast as the four balls I faced bounced a grand total of 3 inches, sending my stumps and average for a burton. Dicky suffered the same fate a short time later, as did the Lord, before Gracie swayed out of the way of one and we were 13/4. Dory and Muttley came in and added a smidge of respectability to the score, pushing us up to 39 with a few boundaries each before Dory had two goes at snicking behind, finding success on the second attempt. Muttley followed one run later, joining the "ball kept low" club, before Ryan and extras added 47 for the next wicket. Two of their overs were absolute horror shows – I was getting arm ache with the amount of signalling I had to do! Walkie was there too, playing watchfully for his 9, before he went lbw to become the fifth victim of their slow trundly bloke, which caused an unsightly pitch invasion. Ryan and Matty G hung around for a while before the former smacked one to short midwicket for 24, Blainy gloved one straight up in the air for an easy catch for the keeper for naff all, before Matty ignored his own advice and swiped across the line and was bowled for 11, with Paul up the other end on 7*. Stone all out for 129 – extras top scoring with a fine 48. 
Another decent tea was mullered before we attempted to save some face. Full of lethargy and pizza, it fell to Walkie and Paul to get us going – no luck for Paul today as his spell ended on 0-16. But up the other end, Walkie was going absolutely ballistic on his way to a brilliant 5-17, all bowled. The assembled Stone Barmy Army (all four of 'em) were ready with pitch invasion plans of their own, but decided against it. Denton were at 20/5 and we were already halfway up the motorway. But, as has been the case in a few games this year, there's always one bugger we can't get rid of, and today it was their Number 3, who smacked his one shot to good effect on his way to 60. With one of the younger batters sticking around at the other end, they eventually left us with too much to do. Matty G and Dory got amongst the wickets late on, before Denton hit a winning boundary with ten balls to spare to take the game by two wickets.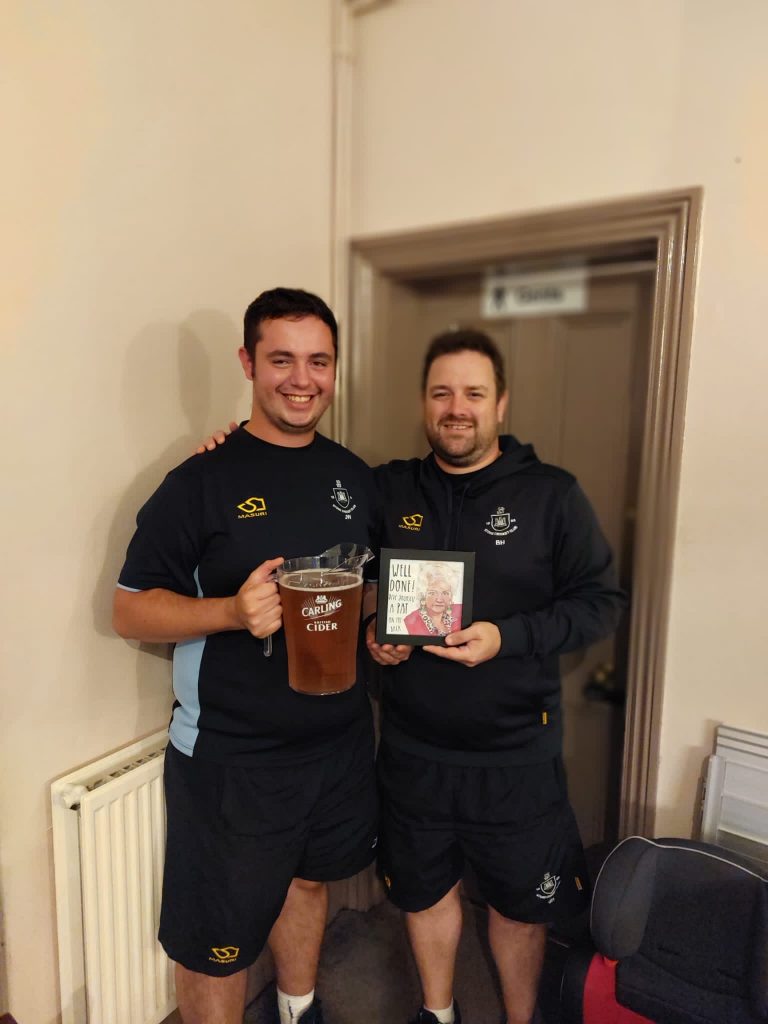 Only one man was taking home Big Pat – the Walkie Talkie for his outstanding spell. The skipper was awarded Shitbag for the second day in a row for confusing me and Rossington in the field – neither of us could decide who was the more insulted…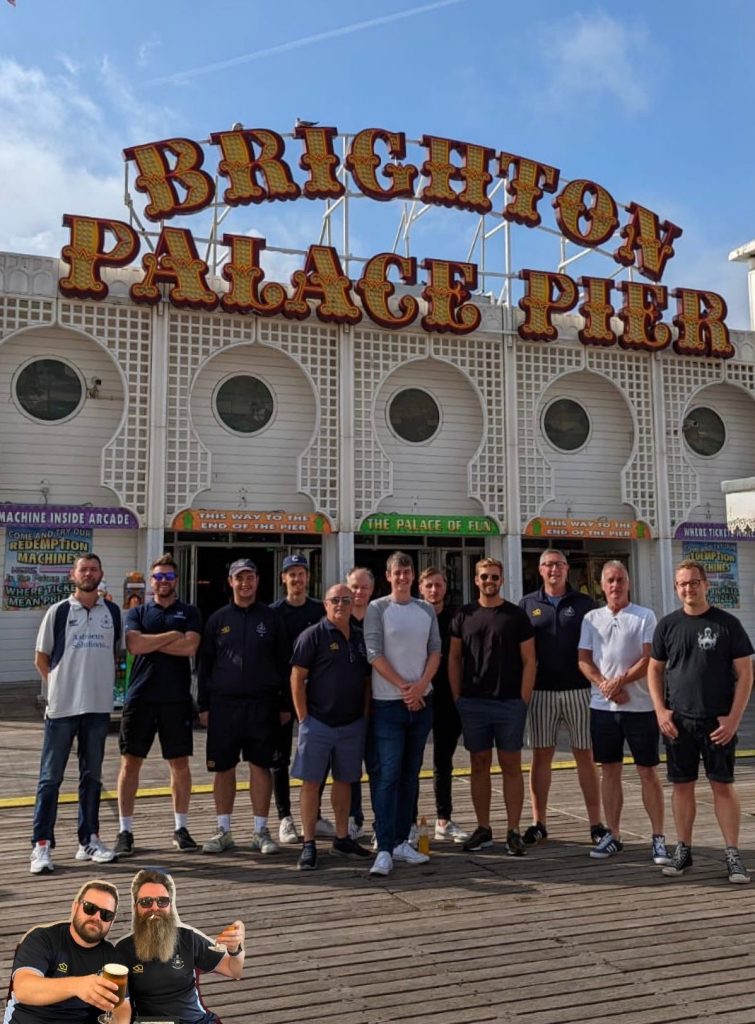 Big thanks to Beef, Paul and Ryan for getting this show on the road. I hear it's Antigua next year…
– Billy