So, here it is. Our first game at our new home. The weather did its best to ruin the day but after a delayed start we got underway in a timed game.
We all, well mostly all, arrived 90 minutes before the game just so the Captain could give an extended speech on housekeeping. I mean, a bunch of mostly single men need to be told to keep things clean and tidy up?
So, speech done and responsibilities handed out we set up for the day. For those who have yet to experience the joy of playing at Oakfield Park, you have a treat in store.
The toss is negotiated with a friendly opposition and we put them into bat. The pitch played well despite the dampness and all the bowlers took full advantage of some life. The first three batsman struggled to get the ball off the square thanks to an exceptional spell from Walkie: seven overs, 1 for 7 and no maidens. Clearly he needs to work on his economy rate. He was well supported from the other end by Scrappy: seven overs, two maidens, 1 for 13. So after 14 overs they had not scored a boundary (it is a large ground for us and was quite damp) and were struggling at less than 2 runs an over.
Time to ring the changes and on came Candyman (who turned up at the ground candy-less! I mean, he has just one job!) and Sash the destroyer! We still kept it very tight but LB had one man in (complete knobhead by the way) who was taking advantage of anything short and a few boundaries started to come along. Candy finished with 0/28 from 6 which taints his contribution a bit as there was one big over and Sash finished with 4/28 from 9 overs. (He makes it very hard to take him off). Sash showed great passion and determination that was infectious throughout the field. He snapped up the only batsman to score any with a fine catch at mid-wicket by the returning Dory.
Also a welcome return of the new Dad, Chung Fu. Although after his first over he was not quite so welcome! (14 runs no less) Still he reined it back in and ended up with 0/29 and Dory closed the innings with 0/11 from 2 overs. (He did ask me first which white line he had to bowl to which was a bit worrying)
They closed on 113 for 7 which was not only due to some great fielding. yes, great fielding by Stone but by consistent bowling. We effected two good run-outs that were perhaps the result of bottling catches in the first place but still, Semtex exploded into action and nailed one from 25 yards and Scrappy, on his knees threw one down from around 10 yards. The one blemish on the display was the karma-induced drop by our Vice, much to the secretive joy of the skipper who now believes in voodoo, having been stabbing a Ken doll all week who insisted "he was not that kind of doll".
Tea. Long tables. All seated together. Service from the kitchen and beers. It's royal and it's fabulous.
We bat. Vice and Skip to take it on. It is steady without being exciting but we are well placed at. 33/0 from 10. 53/0 from 15. Vice goes first on 66 having scored half the runs swinging in a bored fashion at a full one. Skip follows soon after to a lazy LBW for 29 and we are 67/2. Still, with well over half of the target reached and plenty of time, it was in our hands. Well, not in Chung-fu's hands as he follows quickly for 0 and so keeping the skipper company at the top of the duck league. From then on it gets a bit hard to watch, even as the umpire. Stumpy and Pussy not really getting to grips with the pace of the pitch and from 68/3 they struggle to get to 90/4 from 10 overs and we close on 98/5.
It's a draw and it's a great day. The sun smiled on us despite other games in the area being called off. Tidying up is done, as per the speech, and we retired to the pub.
PUB
The usual quality banter was interspersed with a couple of interesting notes. Mostly, Dory who wants his nickname to be changed to "The Dory Puller". We'll take a vote on it George!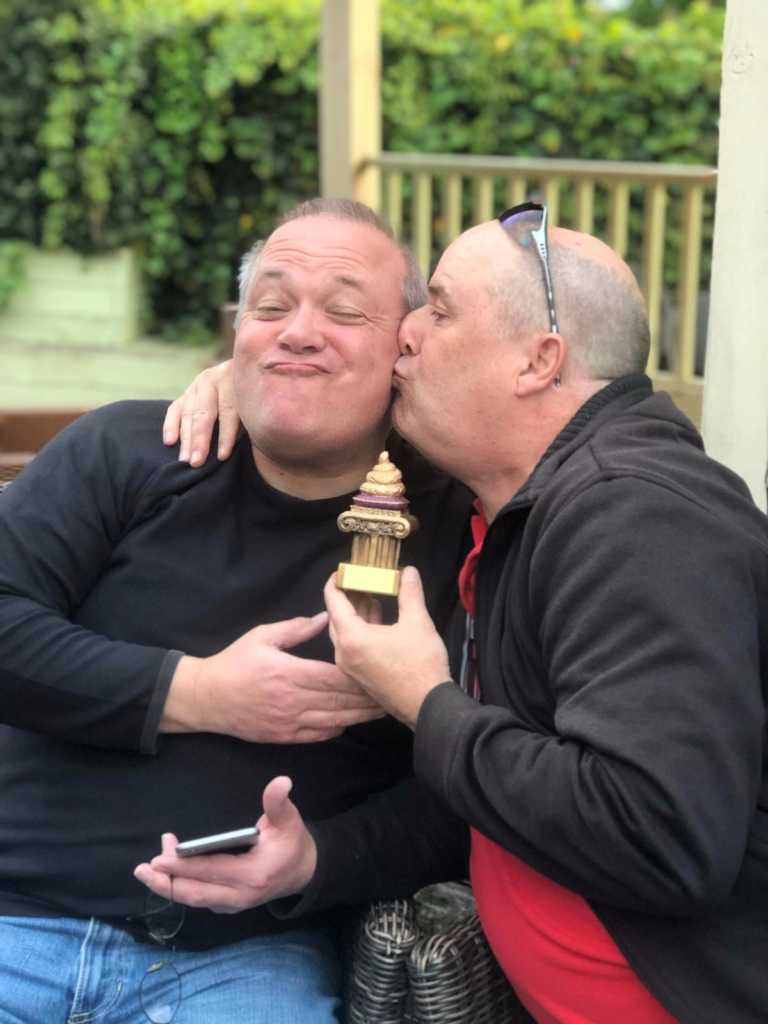 SBOTD was awarded to Stumpy for his strike rate of 33 (despite Pussy's being lower) although Ryan falling on his arse umpiring was a close shout as was our Skip for turning up with out the keys to the pavilion and keeping it quiet!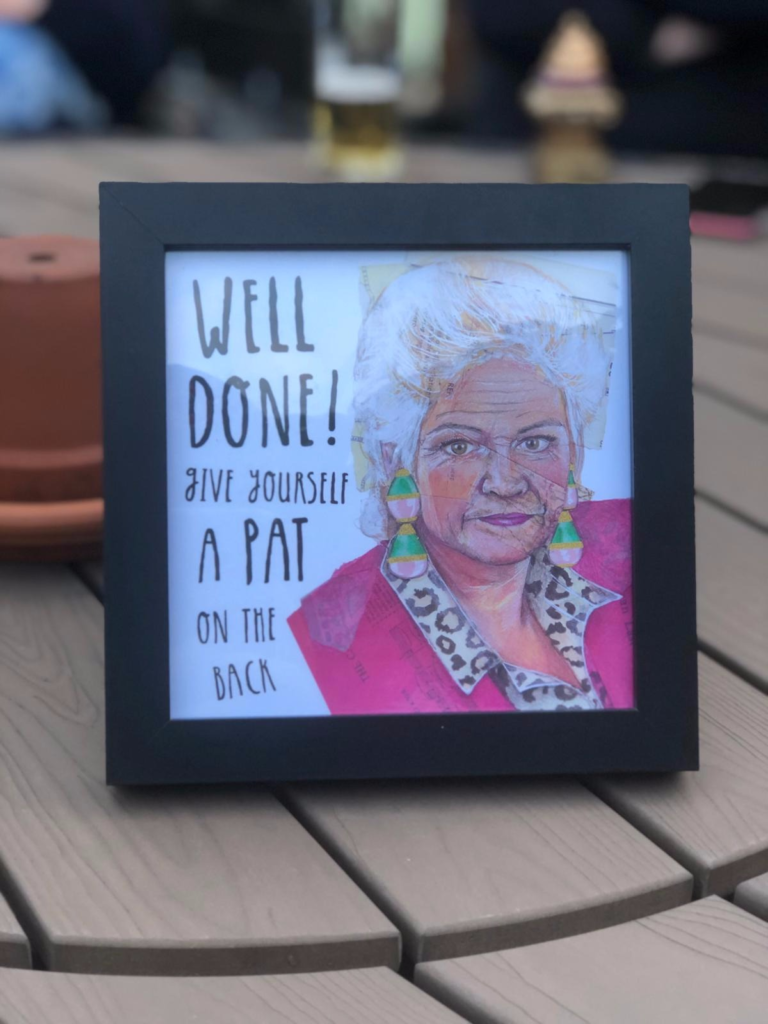 The first Big Pat's Pat on the Back (BPPOTB) goes to Sash for his bowling effort (it would be wise to be at the pub next time Sash!).
It was a great start to what could be a very long time at this ground for Stone.